Following the publication of party manifestos in the run up to the general election on 8th June, the MEAM coalition is pleased to see commitments across the parties recognising the importance of approaches that support people with multiple needs. Our Policy and Practice Officer Laura Greason takes a look at the detail.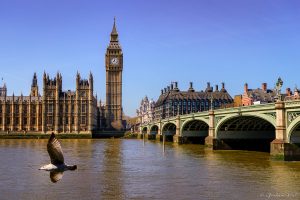 People with multiple needs face a combination of problems including homelessness, substance misuse, contact with the criminal justice system and mental ill health. They fall through the gaps between services and systems, making it harder for them to address their problems and lead fulfilling lives.
The MEAM coalition was therefore encouraged to see a range of manifesto commitments relevant to multiple needs and our manifesto briefing provides an in-depth analysis.
Commitments include, for example, the Conservative party plan for police and crime commissioners to sit on local health and wellbeing boards, enabling better co-ordination of crime prevention, drug and alcohol and mental health services; the Labour party commitment to review the provision of mental health services in prisons and insist on personal rehabilitation plans for all prisoners; and the Liberal Democrats plans to separate employment support from benefits administration, making jobcentres places of training and support into work. All parties made commitments to end or reduce homelessness.
It was also great to see the inclusion of a number of new solutions to issues impacting on individuals with multiple needs. This includes the commitment to adopt Housing First from both the Lib Dems and Conservatives. This will provide the stable home alongside the intensive personalised support necessary for homeless people with multiple and complex needs to tackle their problems and reach their full potential.
There were also helpful commitments around welfare and work. The conservative commitment to incentivising employers to create opportunities for those with disabilities, chronic mental health conditions, ex-offenders and those who have been unemployed for two years or more, will help encourage employers to do more to support people with multiple needs. As we identified in our briefing Steps Towards Employment, back-to-work support is still based on a 'stair case' approach lacking the flexibility required for the sometimes chaotic daily life of people with multiple needs.
We previously outlined how the implementation of Universal Credit is failing people with multiple needs, and so we welcome that the Labour party and the Liberal Democrats have committed to reform and redesign Universal Credit and that both parties will replace the Work Capability Assessment with a different system.
Given these commitments to addressing the issues experienced by people with multiple needs within the party manifestos, it is not only vital that multiple needs remains on the agenda in the course of the next Parliament, but that it is backed up with a framework of appropriate funding and accountability for local led solutions. Success will require that people with lived experience are at the centre of the subsequent decision making and service design.
The MEAM coalition will be setting out a more detailed view of how the government should be doing this after the election, and will continue to work closely with its local partners using the MEAM Approach and areas that are part of the Fulfilling Lives programme as we develop this. We very much welcome the views of front line practitioners and those with lived experience in formulating our work with the new government so regardless of where you are based please do get in contact – Laura Greason (Policy & Practice Officer) laura.greason@meam.org.uk