The government's flagship welfare reform programme is gathering pace. Ayaz Manji, Policy and Campaigns Officer at Mind and Paul Anderson, Policy Manager at Homeless Link have been monitoring its impact on people with multiple needs.
Universal Credit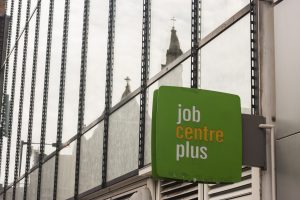 is probably the single biggest reform in the history of the UK benefits system. It brings together a range of different benefits and entitlements that currently exist into one, single payment.
On the face of it it's supposed to make the system easier to understand for everyone who uses it, and help bring to life the current Government's aspiration of 'making work pay'. But for people with multiple needs the reality of Universal Credit isn't so straightforward.
We've been working with local areas that the MEAM coalition supports to understand the impact it's having. We went out to talk to local authorities and local services in over half a dozen areas to find out what people with multiple needs have been telling them about how Universal Credit is working.
It's only been a few months since 'full service' began to roll out. Until very recently the only people who could claim the benefit were single people claiming Jobseeker's Allowance. If you needed housing benefit, or couldn't work because of a health condition, you'd still be on the old system.
That's starting to change. Over the next two years more and more people with multiple needs will need to claim Universal Credit. That means getting to grips with a whole new system and the challenges that come along with that. Here are some of the emerging issues we've heard about.
Digital only?
The new system is digital only. That's bad news if you're not confident with computers, don't have easy access to one, or need some additional help to fill out complicated and fiddly forms. We already know that forgotten passwords are causing a world of difficulty and that not having someone to talk to and ask questions of is making it difficult for people to get the information they need. For instance, not having a bank account or easy access to the internet when in or after leaving prison has meant that people are being released without having been able to set up a claim.
Left in the lurch
Universal Credit gets paid one month in arrears. That means in some cases people are left for over six weeks without the money they need to get by. In theory there should be short term grants that help take care of this but we're hearing that people aren't aware of them and find them difficult to get hold of. At a time of year when many people find that money is tight, it's shocking that people are being left with no source of financial support because of a rigid and inflexible system.
Missing the whole picture
People's needs, their housing situations and their health can all change pretty quickly, but Universal Credit only works out what you're entitled to once a month. If you lose your accommodation suddenly it will take a while before the system works out what you should be getting. We also know that the questions the system asks aren't always the clearest – particularly for people living in supported housing who have been missing out on what they're entitled to because of ticking the wrong box.
A lot to take on
Managing money can be difficult at the best of times, and Universal Credit doesn't make things easier. People who claim housing benefit are now responsible for paying rent rather than having their landlord paid directly. This can be a problem for people who have difficulty managing money, for instance because of a drug or alcohol problem. If the Government thinks you're particularly vulnerable – for example if you're homeless or experiencing a mental health problem – you should be able to have an alternative arrangement put in place. In practice people are often simply not being picked up by the system and so aren't getting the support they need.
What you can do
We want to continue to monitor the impact of the roll-out. If you're based in an area with Universal Credit and have experiences of how it's affecting people with multiple needs, we want to hear from you.