People involved in Voices from the Frontline came to Westminster on Monday to meet with MPs and Peers and ask them to help improve support for people experiencing multiple needs.
Five people with a range of both lived and professional experiences of substance misuse, mental ill health, homelessness and contact with the criminal justice system met with MEAM's chair Baroness Tyler in the morning, who led a discussion about why politicians should listen to frontline voices.
Baroness Tyler helped explain how the policymaking process in Westminster works, and even took the time to lead the group on a tour of the House of Lords.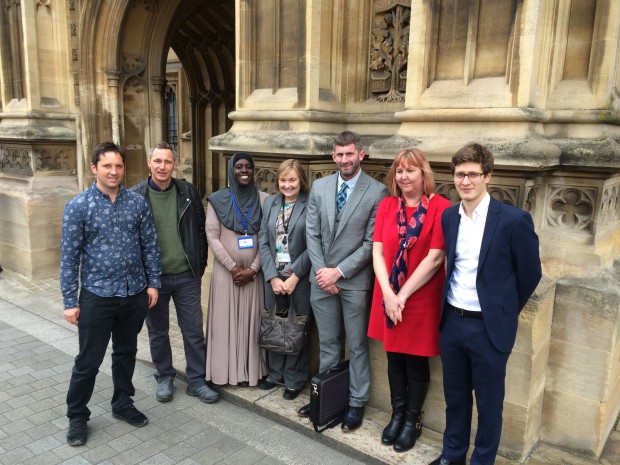 Later, members of the group met with five MPs to talk about the recommendations in Solutions from the Frontline – our recent report which they helped shape – and share their views on what action is required to support people with multiple needs.
They raised the challenges of new psychoactive substances (so-called 'legal highs') and potential implications of new legislation being  debated that evening, as well as pointing to the need for effective, joined-up services for people experiencing multiple needs.
The group met with:
Ben Howlett MP (Conservative MP for Bath)
Rupa Huq MP (Labour MP for Ealing Central and Acton)
James Berry MP (Conservative MP for Kingston and Surbiton)
Paula Sheriff MP (Labour MP for Dewsbury, Mirfield, Denby Dale and Kirburton)
Anna Turley MP (Labour MP for Redcar)
We are grateful to all of them for their time and commitment to these issues, and look forward to working more with them in the future.