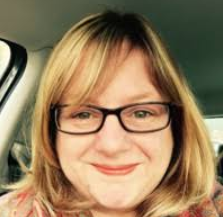 Mel Brain, Head of Housing Strategy & Partnerships Cornwall Council, outlines the steps taken within Cornwall to provide accommodation for rough sleepers during the crisis and the opportunity to implement lasting system change.
A Mountain of Opportunity
The long hours, back-to-back meetings and immediate urgency of a Covid-19 response provide little time to take a comfort break, never mind the luxury of contemplation, but as we move into a new phase of Covid-19, with a relaxation of the stringent restrictions that were put in place, it feels timely to pause and reflect on the last eight weeks.
Nobody in Cornwall could have foreseen the scale of the response that was going to be needed. Our work with people who sleep rough in Cornwall has a good track record: over the last three years we have gained a comprehensive understanding of the needs of people that we work with and have put clear pathways in place that lead to settle accommodation. The combination of this has been a 76% reduction in the numbers of people sleeping rough. Yet an unknown and unseen foe turned this success on its head overnight and has made us question the way in which we deliver services: to be fair, this is not a bad thing.
From the outset of the crisis, we had started planning how to bring people in. We had 24 people that we knew were sleeping rough and this number had been stable month on month for a long time. Then came the Government edict, on a Friday morning (isn't it always?), that we should accommodate people who were sleeping rough . . . by that weekend. I'm still not clear how we did it, probably luck more than judgment, but by the end of the day we had secured 30 units in a holiday park and leased an 11-bed property, which instigated a response that far outweighed the original numbers. Which was just as well because the numbers of people we needed to accommodate rose exponentially to 182. At which point, you take a deep breath and you plan some more. We secured another hotel, we procured some portable accommodation units, we worked with the DAAT to develop a Drugs & Alcohol Protocol to address controlled drugs and harm reduction, we furnished vacant homes, we converted shared accommodation to self-contained, we provided food and bedding and towels and we addressed all the complaints along the way. We did and then we did some more.
Amongst all of this planned chaos however, it is important never to lose sight of the person. In housing we regularly talk of units and components: in our response to Covid-19, we talked about people. We looked beyond the need to provide safe accommodation to understand what their wider support needs were and how we could best address them. We were tolerant of addictions and behaviours. We've used encouragement and persuasion to achieve outcomes rather than enforcement and punishment. We've seen care and concern amongst residents for each other with unexpected inter-community support. And through this, we have gained insight into different ways of working that we want to carry on into the future.
And the future is critical. We have been very clear that any response to bring people in, must seek to keep them in. It would be a failure if restrictions are lifted and everyone we have accommodated returns to the street. So this is not an option but it does raise a question about how we deliver services when lockdown ends and how we can use recovery to change the face of our response to rough sleeping. Our aspiration is to be the market leader in rough sleeping responses and to have a personalised, psychologically-informed approach that truly responds to the person. Our ambition is that we can always make an offer of accommodation to a single person so that they do not have to sleep rough. Our goal is to provide people with high quality self-contained accommodation, with or without support, where they can lead their best life. Our desire is to ensure that every person feels, and is, valued for who they are. So we are embedding this into the centre of our recovery plans and being explicit about our intent.
The response to Covid-19 has been challenging and the weight of that responsibility has, at times, sat heavy. It has also been a privilege: I have been given an opportunity to make a real difference to people's lives and the outcomes we are seeing are testament to that. Yet I think the biggest challenge is still to come. In the big scheme of things, and with tongue in cheek as I say it, it is relatively easy to commandeer an empty holiday park. It is much more difficult to transform a system that has long been broken and that is the mountain that we are now facing: but it is a mountain we must climb if we wish to change the future and make every adult matter.