This week MEAM director Oliver Hilbery (@OllieHilbery) participated in a House of Commons event to mark the 50th anniversary of Ken Loach's landmark film Cathy Come Home, speaking alongside the director and Liberal Democrat leader Tim Farron MP.
 In this blog, based on his contribution to the debate, Ollie explores why many of the issues around homelessness first raised in Cathy Come Home are still with us today, and shares some of what MEAM has learned about what needs to change in the future.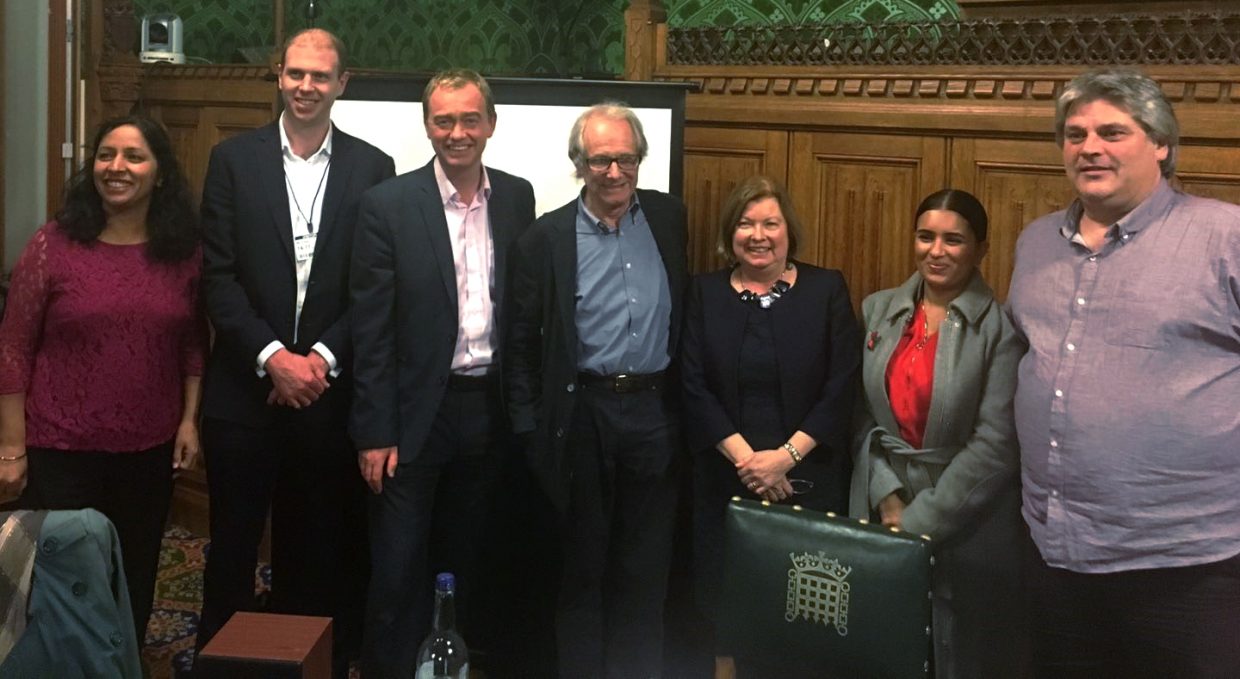 Introduction
Ken Loach has inspired multiple generations to social action and created a better understanding of the problems that many people face, from homelessness to problems with the welfare system.
Cathy Come Home and his most recent film I, Daniel Blake, are 50 years apart yet they are sadly connected by a common strand. They both show services and systems that should be person-centred, supportive and enabling, but instead are regimented, rule-orientated, risk-averse and all too often part of the very problems they are trying to solve.
In my speech at the event I suggested five ways in which we can make services and systems better in the years ahead.
1. Services and systems need people's voices
 Services and systems need to be shaped by the voices and experiences of the people who use them and work in them. All too often, we fail to take these voices into account and we end up with poorer services as a result.
At MEAM, we've seen that people and workers feel distanced from the big policy and service decisions that impact on their lives. That's why over the last two years we've worked with over 100 people with first-hand experience of multiple needs to bring their views into the heart of the political debate. We've also helped local areas strengthen their capacity to influence local decision-makers.
2. Services and systems need local collaboration
Since the beginning of the welfare state we have set up services in silos that reflect the systems they are in, not the people using them. By contrast, no-one experiencing problems categorises them in this way.  Ken Loach's work shows us human problems that need human solutions.
It is not uncommon for us to meet people who have 10 – 15 active 'caseworkers' and a series of appointments that they can't manage and can't attend.  Those with the most complex problems bounce around this system, with no one willing to take responsibility until they end up on the very margins of our communities.
To address this, we need to build more coordinated and collaborative interventions across sectors in local areas.  We must design personalised interventions that start with the question "What do you need?" rather than "My service does this – do you want some of it?"  This demands that we turn the accepted wisdom about how to do things on its head.
That is why we're working in 27 areas across the country using a framework called the MEAM Approach to help local areas design and deliver coordinated services.  It's why Homeless Link is championing Housing First, which gives people the immediate housing they need followed by support. And it's why Homeless Link is pleased to be working with partners in the refugee and migrant sector on the Strategic Alliance on Migrant destitution.
3. Services and systems need national funding.
Local collaboration is hard and it needs to be backed by national government.  Sadly, however, there are real difficulties for local areas when it comes to funding at the present time.
The supported housing sector is currently at risk. Over the last year there have been two proposals that have risked a massive impact, not just on homelessness but on all forms of supported accommodation. One is the plan to reduce supported housing rents by 1% and the other is a proposal to cap them at the level of Local Housing Allowance rates.
Homeless Link has carried out analysis on the impact of these changes and campaigned for the protection of supported housing. Twelve months later, while these proposals have been modified, there is still a lack of clarity for the sector as we wait for the output of the supported housing review. This is not a good way to help the sector build and develop the support it provides.
4. Services and systems need national strategy
 Services and systems need more than just money – they need strategic backing.  Despite rough sleeping rising by 102% between 2010 and 2015 there is currently no national strategy on ending homelessness and there hasn't been one for many years.
National departments are not fully aware of what their role should be in ending homelessness and this ethos drips down to local level, driving services apart rather than pushing them together.
We will not end homelessness if we continue to have some government departments creating it, while others try to solve it. The recent benefits caps and sanctions shown in I, Daniel Blake are a good example of this.
5. Services and systems need to focus on prevention
We have seen good progress in recent months on action to prevent people from becoming homeless in the first place. The Homelessness Reduction Bill passed its second reading recently with unanimous cross party backing.
With the right package of support to local authorities this could lead to a fundamental change in how local areas are supported to tackle homelessness and prevent people hitting crisis points.
Conclusion
Cathy Come Home and I, Daniel Blake show us that despite the progress we have made, problems continue to occur in our systems and services. By exploring these five things – voices, collaboration, funding, strategy and prevention – perhaps we can bring about sustainable change for the future.