This week, MEAM has called for cross-government action on multiple needs in Parliament.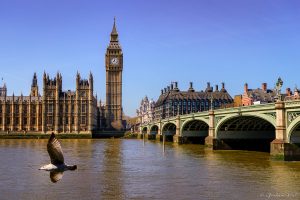 On Monday, we gave evidence to an inquiry into homelessness led by the Communities and Local Government Select Committee. We are delighted that the Committee recognises the importance of tackling multiple needs and that they committed a whole session to exploring these issues.
During the hearing, our director Oliver Hilbery and Homeless Link's Head of Policy Helen Mathie answered MPs' questions on the experiences of homeless people with multiple needs and the role of services in supporting individuals. The session also featured representatives from Agenda, the alliance for women and girls at risk, and the No Recourse to Public Funds Network.
Towards the end of the session, MEAM called on the government to set out a national strategy for how it can incentivise coordinated services for people with multiple needs in local areas across the country, and ensure that all devolution deals reflect the challenges faced by this group.
The video and transcript of the session is available online.
Then, on Wednesday, MEAM Chair Baroness Tyler of Enfield spoke in a Lord's debate on the government's forthcoming Life Chances Strategy.  Baroness Tyler welcomed the Prime Minister's commitment to develop a richer picture of how social problems combine, how they reinforce each other, and how they can manifest themselves through someone's life.
Making clear the links between adverse childhood experiences and the problems of multiple needs that individuals face in later life, Baroness Tyler called for the forthcoming Life Chances Strategy to tackle underlying issues of inequality, directly address multiple disadvantage faced by adults, and support parents and families.
Baroness Tyler noted in her speech that it is increasingly the case that government policy within departmental silos is calling for a more coordinated approach.  However, there remains no national cross-departmental strategy to support and incentivise local areas to develop better responses for people with multiple needs, despite evidence showing the benefits that this can bring to individuals, communities and the public purse.
Baroness Tyler asked the Minister, Baroness Altmann, what plans the government has to put an overarching strategy on multiple needs in place. In summing up, the Minister stated that the Life Chances strategy will be a cross-government initiative.
The video and transcript of the debate are available online (debate starts at 16:13:35; Baroness Tyler's speech at 16:23:35).
The contributions this week represent positive progress towards a national strategy on multiple needs. MEAM looks forward to continuing to work with parliamentarians and policymakers on this issue, drawing on our local experience in over 25 areas across the country and the important insights of people with experience of multiple needs.