Preventative responses to multiple needs
The Making Every Adult Matter (MEAM) coalition and a team of academics at the University of Sheffield collaborated on a programme of research to understand where and why opportunities are missed to provide effective support at an earlier stage to people facing multiple disadvantage.
This work was part of the Crook Public Service Fellowship organised by the University Sheffield, a scheme designed to create links between academics and the public and not-for-profit sectors.
The research took place with the support of MEAM's local partners, who are working to develop effective, coordinated approaches to multiple needs across England. Building on their expertise and knowledge, the research lead to policy recommendations for local authorities, commissioners and frontline services, and will support earlier and more effective responses to multiple needs.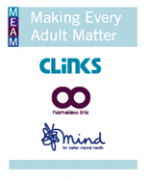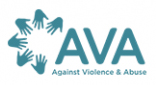 Coordinated responses to multiple disadvantage: How are local areas meeting women's needs?
The MEAM coalition, AVA, Agenda and St Mungo's are pleased to have worked together to publish Jumping through hoops: How are coordinated responses to multiple disadvantage meeting the needs of women?
Across the country, local areas are developing better coordinated responses for individuals facing multiple disadvantage.  Many are part of the national MEAM Approach network or the Big Lottery Fund's Fulfilling Lives programme.
The focus of this work tends to be on the practical coordination of homelessness, substance misuse, mental health and criminal justice services, alongside a commitment to ensuring that all relevant agencies in the area offer flexible service responses.
A minority of the beneficiaries in these local areas are women. While there has been progress on gender and trauma informed approaches across the sectors mentioned, little is known about how general services in these areas are responding to women's needs or how women-specific services, such as domestic and sexual violence services, are involved in coordinated approaches.
This research report explores three key questions:
Is there a good understanding in these areas of the experiences and support needs of women experiencing multiple disadvantage and how these needs differ from men?
To what extent is good practice in supporting women with multiple disadvantage being followed in these areas?
What is the impact of a more coordinated approach and what do services/systems need to do to improve support for women experiencing multiple disadvantage?
By exploring these questions, we hope to improve practice across MEAM Approach and Fulfilling Lives areas and to ensure that women receive the support they need.  We would welcome your views and comments on the research.